FREE SCHOOL MEAL APPLICATION FORM
If you believe you may be entitled to Free School Meals, please complete all sections of the Registration Form and return to your child's school.
Please contact Bedford Borough Council 01234 228948 if you have any queries about completing the form.
School Meal's
School Meal's cost £2.35 per day and £11.75 per week.
All dinners need to be paid for using Parent Pay. Please visit www.parentpay.com to log in to your child's account. If you are having difficulties logging in, or need a reminder of your account details, please come to the School Office. It is important to keep your child's account in credit if you would like them to have a school dinner.
Parents will be contacted by the school for debts of £4.70 or more, the expectation is that parents top up the account as soon as possible. Relish reserve the right to give no further meals where debts are not cleared so children may be required to bring a packed lunch.
If your account is in arears and you are experiencing financial difficulty please contact the school for support.
In order to guarantee your child's lunch, payment will need to be made by 10am. There is a facility on your ParentPay account to set a free, automatic email reminder if your balance falls below a certain level. To set this up, sign into your ParentPay account, select 'Communication', then 'Alert Settings'. You can choose the amount at which you would like to be reminded to top up your account. If you would like any help with setting this up, please speak to a member of the Finance Team.
Please Note: - parents will be charged for meals if they do not cancel any unwanted meals before 9am.
Parent pre-ordering from home instructions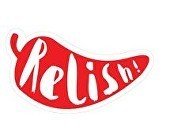 Please find below the school menus for the Spring Term 2022
School Milk
Free milk continues to be available to all children under 5 years.
Free milk is provided for all children in receipt of statutory free school meal entitlement and shall be funded by the school.

School will register those children under 5 or who are entitled to statutory free school meals - please fill out the permission slip available in the school office.

Subsidised milk is available at a cost of 25p per day for all children over 5 years, and is funded by those parents wishing to take up the offer.
If your child is over 5 and you would like them to receive subsidised milk, please complete an online registration form by visiting www.coolmilk.com. For further information, please contact 0844 8542913.